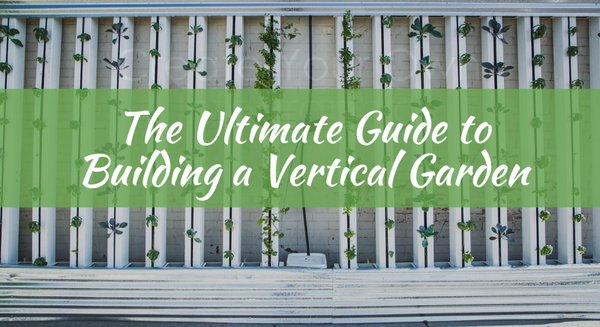 Say Hello to Greenery with Vertical Gardening
Say Hello to Greenery with Vertical Gardening
A big hello to all my lovely readers! Hope you have enjoyed reading my last article. Today I am here to talk about vertical gardening and its importance in the contemporary way of living.
The need to include a touch of lush greens in and around our homes is very important. Especially, in cities where there is too much of pollution, dust, and smoke prevailing all around us, the need to include greenery is utmost important. For apartment dwellers and small cozy homes with less of space, a vertical garden can be an ideal solution to create the perfect focal point. Ideal for offices, restaurants, spas- vertical gardening can be considered as the latest trend to add a touch of greenery to existing dull spaces.
Promoting optimum air circulation, vertical gardening can filter air pollutants and provide you a healthy atmosphere to breathe freely. It can create the perfect visual appeal by utilizing small spaces in your cozy apartment. Defining a space and providing the right backdrop to it, a green wall can offer a sense of seclusion or enclosure that would appeal to your aesthetic senses. Disguising unwanted views, it helps you nurture plants even in an urban setup. Designmint Decor is happy to bring you an array of options when it comes to creating the perfect green wall.
Worried about how to start vertical gardening in your existing office space or the apartment? We bring you an exquisitely designed vertical garden/shelving system that would suffice all your needs when it comes to creating a vertical walled garden. Setting a perfect contrast to the existing surrounding, add life and vibrancy as you have your own vertical garden with the help of Skye Wall Feature by Designmint Decor.  
Apart from Skye Wall Feature, we have an array of options to suffice all the vertical gardening needs. Add that perfect touch of greenery as you go for Planter Boxes by Designmint that would give the right base to your plants. Made to withstand extremes of weather condition, the Planter Boxes are must have for an indoor vertical garden. With handles that would fit onto any railing, planter boxes are ideal to keep plants even in a small space.
A pinch of green in any corner is always a great idea! Prop up any boring corner of your office or at your home, as you showcase a tiny bit of greenery with the help of Boxer Space Savers. The very thought of a bit of greenery in small secluded corners can bring life to any boring space. Boxer Space Savers can help you redefine existing spaces by introducing greenery to it.
Accessorize your indoor garden as you opt for sleek cylinder vase by Designmint Decor that can be complemented with fresh or dried flowers as per your needs. Gone are those days when a flower vase was an integral part of the interior decor. Revamp your interior decor as you opt for an eco-friendly Sleek Cylinder to add the right flair to any room.
So what are you waiting for? Grab your favourite interior decor product from an array of options by Designmint Decor that is a perfect epitome of beauty and style. The skilled artisans use recycled metals to create some ornate interior decor pieces to optimize modern way of living.
Continue reading